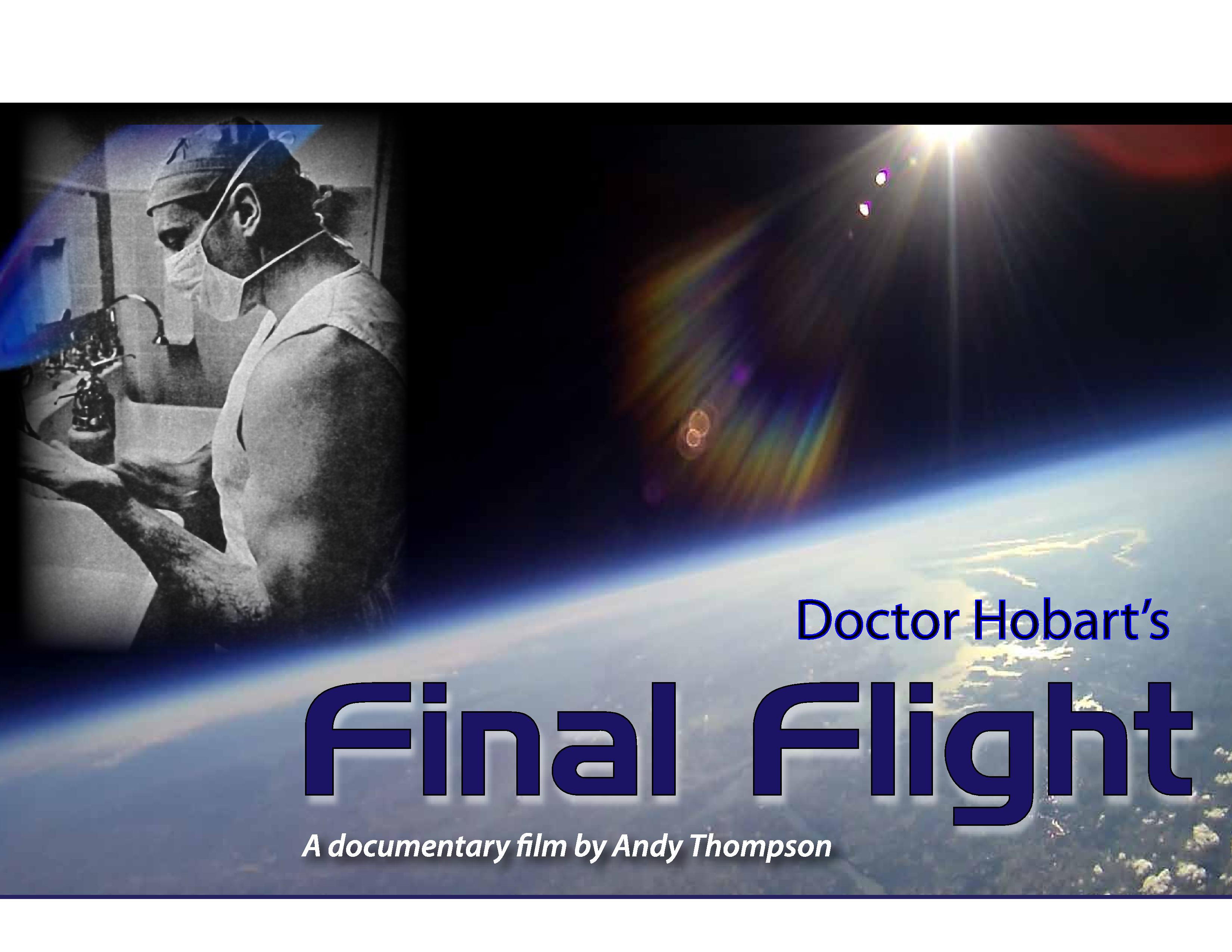 Final Flight Returns!
When
Occurs on Sunday September 25 2022
Approximate running time: 2 hours
Venue
The Barn
6698 County Road 30
Campbellford ON K0L 1L0
Concert Notes
×
FINAL FLIGHT RETURNS!
Local surgeon, Dr. Adrian Hobart, was a modern renaissance man: surgeon, boxer, writer of musicals, poet, author, actor, radio host, pilot – he did it all, and more. But just as fascinating is the 30-minute movie "Final Flight" created by local filmmaker and recording engineer, Andy Thompson. The movie follows Adrian's ashes up in a weather balloon while recounting the incredible story of this hometown hero. Adrian's wife Barb will be on hand to share some memories, along with some of Adrian's favourite musicians including mezzo Kim Dafoe, tenor Keith Klassen, clarinetist Peter Shackleton and others, on this, the tenth anniversary year of Adrian's passing. A fitting tribute to a local hero, and a great opportunity to thank all our amazing local health care providers for their ongoing care of the community.
# mynewCmh
Dr. Hobart's legacy lives on! John Russell CFRE, Executive Director of the Campbellford Memorial Hospital Foundation shares the ongoing dream:
"Campbellford Memorial Hospital is advancing plans for a local Campus of Health Care that will include a new hospital, and a new long-term care facility to provide a continuum of services in the area.
Eventually the campus will include more housing for seniors and other health care services to meet the growing needs of our community. Dr. Adrian Hobart was a man of great focus and accomplishment. Everything he put his mind to, he achieved. Our community is coming together with the tenaciousness of Dr. Hobart to achieve the dream of a Campus of Health Care that our wonderful community needs and deserves."
FREE EVENT / BY DONATION • RSVP REQUIRED