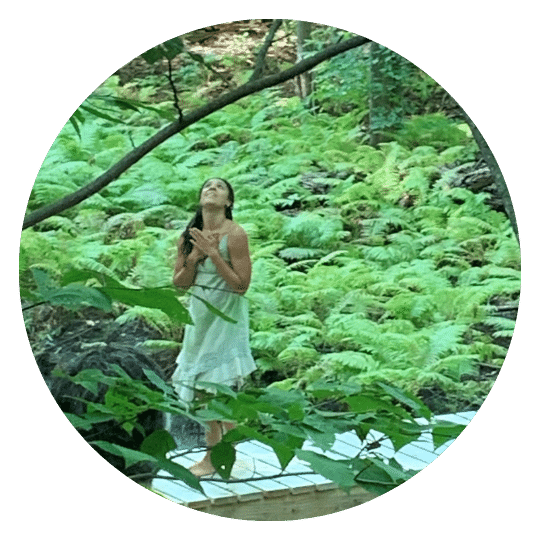 Spirit of the Forest
When
Occurs on Saturday September 10 2022
Approximate running time: 2 hours
Venue
Concert Notes
×
SPIRIT OF THE FOREST
If you missed it last year, you're in luck! The Spirit of the Forest returns for one day only: experience the deeply calming beauty of the Mary West Reserve on a guided walk through a magical forest filled with a gentle soundscape provided by Andy Thompson. What other beauty will you encounter?
Sounds in Nature Series A series of music & nature wellness experiences for all ages! On three Saturday mornings, small groups will meet on Willow Hill's stage for an introduction to the area and the more-than-human inhabitants of Westben. Then its a guided nature walk into the Mary West Nature Reserve just across the road from Westben where special musical performances, experiences, and surprises await you. Afterward, the group returns to the Westben Campfire for local flower-based refreshments, snacks, and conversations with the artists. Imagine your senses filled with the calmness of the pine forest, the joy of the giggling stream and winding forest trails; the rejuvenation of sound and movement.
ADULT $55 SENIOR $53 YOUTH (UNDER 18) $5
---
CREATE YOUR OWN SUBSCRIPTION & SAVE! Only available by phone or in-person
• PICK 3: Buy the same number of tickets to 3 or 4 different Concerts at The Barn and save up to 8% with a Pick-3 subscription
• PICK 5: Buy the same number of tickets to 5 or more different Concerts at The Barn and save up to 10% with a Pick-5 subscription
• SEASON PASS: Buy the same number of tickets to all Concerts at The Barn and save 16% with a Season Pass
Subscriptions are NOT available to purchase online. Please contact the Box Office to book. All concerts must be selected at time of booking. Only valid for performances July 1 - 31 & Sept 9 - 25, 2022. Additional tickets are available at regular prices. Discounts apply at time of booking. Subscription discounts valid only until June 1, 2022. Some restrictions apply.