Dare to Pair: Toast the Ghosts Saturday July 13 2019 at 11:30 AM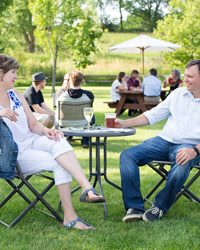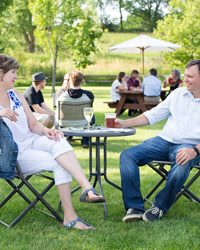 You've selected
Saturday July 13 2019 at 11:30 AM
×
Before Beethoven & Ravel Piano Trios... TOASTING THE "MUSICAL GHOSTS" OF TRENT HILLS Sunday, July 13, 11:30 am to 1:15 pm
Learn all about the colourful history of music-making in Trent Hills while you enjoy selected wines introduced by sommelier Kate More and a delicious lunch prepared by chefs Ron Csenar & Melissa Smeets.
WINE-TASTING: Sommelier Kate More LUNCH: Chefs Ron Csenar & Melissa Smeets STORYTELLER: Barb Hobart MENU: Rouladen with spätzle, Sauerkraut, Potato salad, Sacher torte for dessert
LOCATED ON THE MEADOW - OUTSIDE OF THE BARN DOORS! 6698 County Road 30 Campbellford, ON K0L 1L0
Venue
Generic Map
X
Campbellford ON K0L 1L0
×
This is a festival seating performance - the seats are on a first come, first serve basis when you arrive at the venue.
Doors open 1/2 hour prior to start of performance.