3. Schoolhouse Capital Campaign
Choose Amount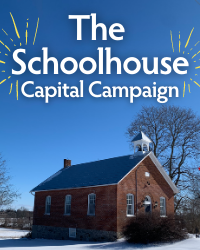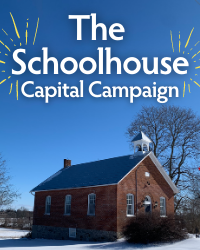 ×
Enter the required fields.
×
Phase 1 of the West Schoolhouse Project includes the acquisition of the West Schoolhouse, along with a number of basic upgrades (e.g., new electrical panel and wiring, a new drilled well and an internal water treatment system, entrance and parking lot and minor upgrades). Many of these projects are well underway, and should be completed this year. We are currently visioning "Phase 2" which seeks to increase the public use, safety and accessibility of the space (e.g., accessible washrooms and entrance, box office and storage space so the Main Room can accommodate community gathering more effectively, hospitality services, artist services, etc.)
ALL contributions of $20 or more are tax-deductible. NEW EASIER WAY TO MAKE YOUR DONATION: Forgot your patron password? No Problem! In the Checkout options, choose to purchase as a "guest" and password is not required.
×
Tax Receipts will be mailed