Sounds in Nature Experience Sold Out
Saturday, September 30, 2023 at 10:00 AM EDT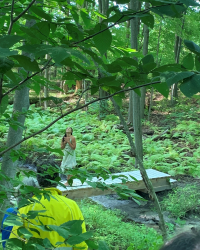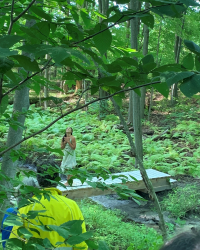 You've selected
Saturday, September 30, 2023 at 10:00 AM EDT
×
(please book early - limited capacity)
Enjoy a magical autumn morning amidst the ancient splendour of old forests, peaceful streams and turning leaves. Watch as its beauty is transformed into music by Ben Finley & friends! Small groups of 15 meet on the Willow Hill then are guided on a nature walk through the Mary West Nature Reserve just across the road from Westben, then home to the Westben Campfire for local flower-based refreshments, snacks, and conversations with the artists. An amazing music & nature wellness experience! And uniquely Westben…
ADULT $65 SENIOR $63
Venue
Mary West Nature Reserve
6698 County Road 30
Campbellford ON K0L 1L0
×
We're sorry, the performance of Sounds in Nature Experience on Saturday, September 30, 2023 at 10:00 AM EDT has just sold out or the event is no longer available for sale via the internet if the curtain time is nearing.
×
If you wish to contact the box office at (705) 653-5508, our representatives will be more than happy to assist you.
If there is another performance you'd like to attend, please click the 'Change Date' button.
Change Date
Hours: Monday - Friday
10:00 AM - 4:00 PM EST and 90 minutes before Performances