Dare to Pair: Vivaldi Al Dente Sunday June 30 2019 at 11:30 AM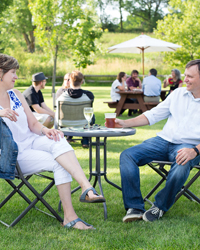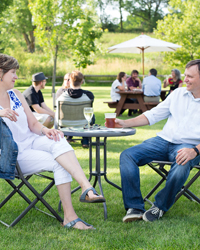 You've selected
Sunday June 30 2019 at 11:30 AM
×
Before Viva Vivaldi! VIVALDI AL DENTE Sunday, June 30, 11:30 am to 1:15 pm
From your sunny vantage point in the Westben Barn meadow, let sommelier Brian Hanna, chef Tommaso Conti and storytellers Rosanne and William Warren bring to life the tasty food and sun-bathed vineyards around Venice. Watch for Signor Vivaldi himself. Wine-tasting, lunch and stories that would have made Vivaldi feel right at home!
WINE-TASTING: Brian Hanna, Huff Estates LUNCH: Chef Tommaso Conti, Villa Conti Oak Heights Estate Winery STORYTELLER: Rosanne & William Warren
MENU: Caprese Salad with Prosciutto and Foccaccia, Manicotti, Chicken Parmigiana, Crostata
LOCATED ON THE MEADOW - OUTSIDE OF THE BARN DOORS! 6698 County Road 30 Campbellford, ON K0L 1L0
Venue
Generic Map
X
Campbellford ON K0L 1L0
×
This is a festival seating performance - the seats are on a first come, first serve basis when you arrive at the venue.
Doors open 1/2 hour prior to start of performance.